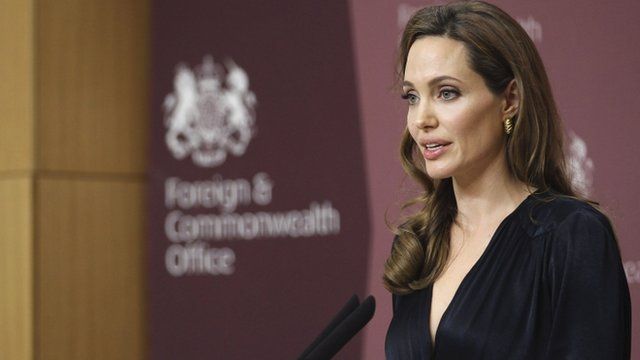 Video
Angelina Jolie backs anti-rape scheme in war zones
Angelina Jolie is supporting a government initiative aimed at tackling sexual violence in war zones across the world.
It is hoped the scheme will mean more perpetrators of sexual violence can be pursued in international courts.
UK experts will be trained to deploy at short notice to gather evidence in conflict-hit areas, under the scheme.
Speaking at the launch the actress said: "Throughout history, rape and sexual violence have been used as weapons of war.
"And in modern warfare, as women and girls have become primary targets, the problem has grown tremendously."
Go to next video: Jolie calls for action on famine