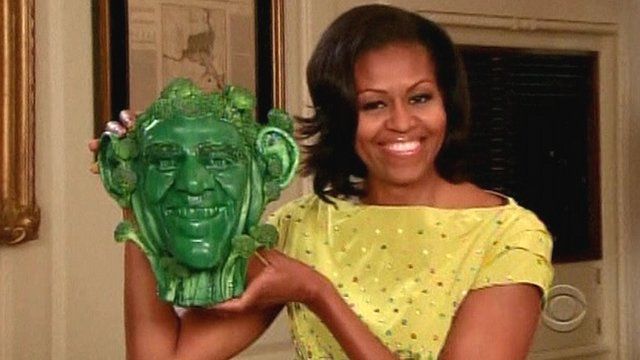 Video
Michelle Obama lists her top 'fun gardening facts'
Michelle Obama has appeared on a US television programme to give her "Top Ten Fun Facts About Gardening".
The first lady gave her gardening tips on The Late Show With David Letterman, listing her ten top fun facts including, "With enough care and effort, you can grow your own 'Barack-oli'", before she revealed a piece of green plastic broccoli with her husband's face upon it.
Michelle Obama has recently released a book about gardening, "American Grown: The Story of the White House Kitchen Garden and Gardens Across America".
The Late Show With David Letterman - footage courtesy of Worldwide Pants
Go to next video: Disney sets food advert standards