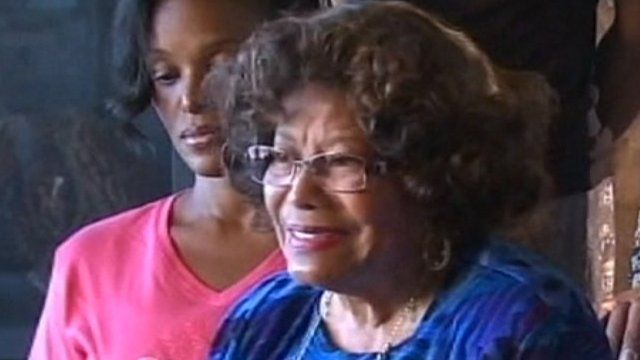 Video
Katherine Jackson: 'Court ruling is based on lies'
Katherine Jackson says a court ruling which gave temporary guardianship of Michael Jackson's three children to their cousin, Tito Jackson Jr. is based on a "bunch of lies".
The children's grandmother Katherine Jackson has been their guardian since the singer's death in 2009 but concerns were raised over Ms Jackson's absence from the family home.
On Tuesday, Paris Jackson tweeted that she hadn't seen her grandmother for nine days.
Speaking to ABC News, Ms Jackson said she was "devastated" that the guardianship had been temporarily taken away from her.
Go to next video: Michael Jackson item auction raises £1m