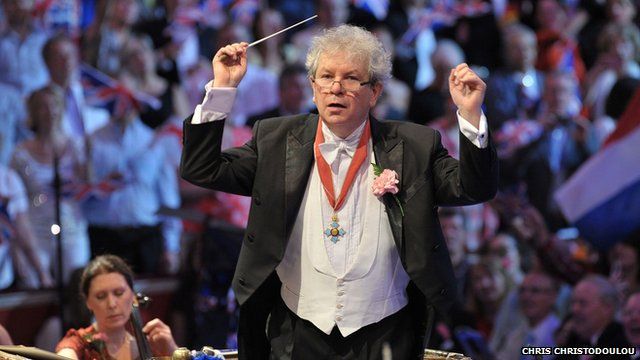 Video
Proms conductor praises British 'humour and diligence'
As well as bringing an end to a summer of sport at the Olympic and Paralympic Games, this weekend also saw the end of a summer of music at the Last Night of the Proms.
It was the swansong of the chief conductor of the BBC Symphony Orchestra, Jiri Belohlavek, who was born in the former Czechoslovakia but has lived in Britain for the last six years while working with the orchestra.
He received a big cheer when he when he pulled out the CBE medal given him by the Queen and hung it round his neck. He also described this summer in London as the perfect example of "kalokagathia" - being harmonious in mind and body.
Mr Belohlavek explained to The World At One's Martha Kearney that he wore his honour to share his pride at the award with the Proms audience, adding that he believed the Greek term was a suitable one this summer "because the attention towards the Olympics was immense and at the same time the interest of the audience in the Proms was very high.
"The attendance went up to 93%, so this is something which is very rare and very encouraging for the future."
And he added: "I simply [have] got great admiration of Britain and the people. I love their correctness, I love their humour, I love their diligence and I felt in my second home there."