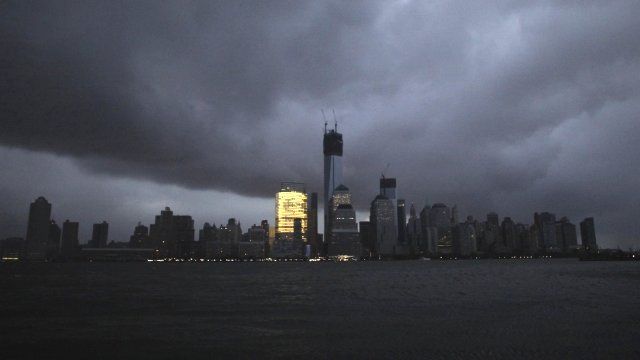 Video
US Radio DJ: Storm Sandy has left Manhattan 'eerie'
Much of downtown Manhattan was plunged into darkness during the night after power cuts caused by the super-storm.
Millions of people across several states were without electricity - road tunnels were flooded - and dozens of houses were engulfed in flames.
At least 16 people have been killed in one of the worst storms the country has ever seen. Hurricane Sandy has battered parts of New York, New Jersey, Maryland, West Virginia, and Connecticut.
Many people were forced to leave their homes because of the threat of flooding. One of those was radio DJ John Hockenberry, who presents The Takeaway programme on WNYC Radio.
He told The World At One: "The entire lower part of Manhattan went dark. All you could hear were the generators, very very eerie, no traffic lights, only emergency vehicles on the streets.
"My neighbourhood is still inaccessible. I just got word that the water was 10 feet up the side of the building. The grocery store that is in the first floor of the building where I live is possibly a total loss. Our building is non-functioning and cars were floating around in the parking lot until just a few hours ago.
Go to next video: Power substation explodes in New York