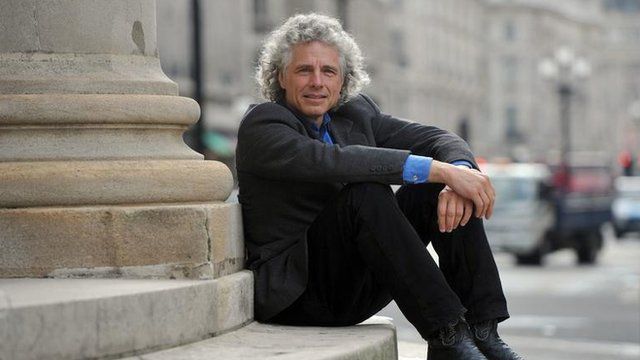 Video
Steven Pinker: 'We live in the most peaceful era ever'
Author Steven Pinker, one of the authors shortlisted for the Samuel Johnson prize for non-fiction, has claimed we are living in the most peaceful era ever in the history of the world in his new book.
In a week's time, the winner of the prize will be announced and BBC Radio 4's The World at One programme will be broadcasting interviews with all six of the shortlisted authors.
Steven Pinker, author of the book The Better Angels of Our Nature: A History of Violence and Humanity, explained to presenter Martha Kearney that "the homicide rate has plunged over the centuries".
"In the middle ages it was 35 times worse," he added.