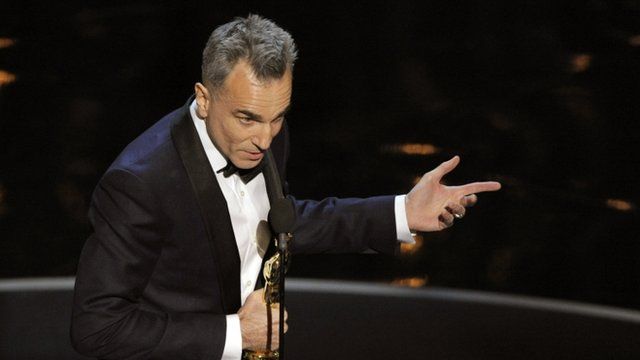 Video
Oscars 2013: Academy Awards highlights
Daniel Day-Lewis has made Oscars history by winning the best actor prize for a third time. His victory came for playing America's 16th President in Steven Spielberg's Lincoln.
Jennifer Lawrence won the Oscar for best actress for her role as a young widow in Silver Linings Playbook. Ben Affleck's Iran hostage thriller Argo won the prize for best film.
Anne Hathaway won the Oscar for best supporting actress for her role as tragic factory worker Fantine in movie musical Les Miserables.
Christoph Waltz won his second Oscar for best supporting actor in a Quentin Tarantino, this time as a German bounty hunter in the slave revenge story Django Unchained.
Adele struggled through tears to thank the Bond producers and her co-writer Paul Epworth who collected the Oscar for best original song alongside her.
Go to next video: Oscars 2013: Red Carpet glamour