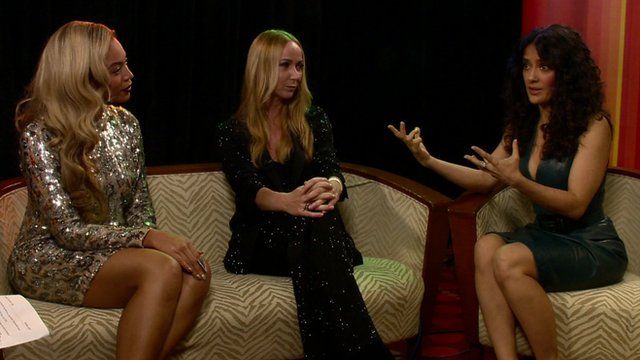 Video
Beyonce: 'We want to get people talking about this'
Eddie Mair has spoken to Beyonce, Gucci Creative Director Frida Giannini and Salma Hayek about the Chime for Change concert that took place on Saturday night.
The concert aims to raise awareness of women's issues and raise money for 200 non-governmental organisations working across the world.
Beyonce said she was in 'disbelief' about some of the statistics and that she wanted to get people talking about it.
Salma Hayek told the Andrew Marr Show that she hoped that the Chime for Change movement would in future mean that there 'wasn't a single corner of the world where women didn't have access to human rights'.
You can watch The Andrew Marr Show in full on the BBC iPlayer.