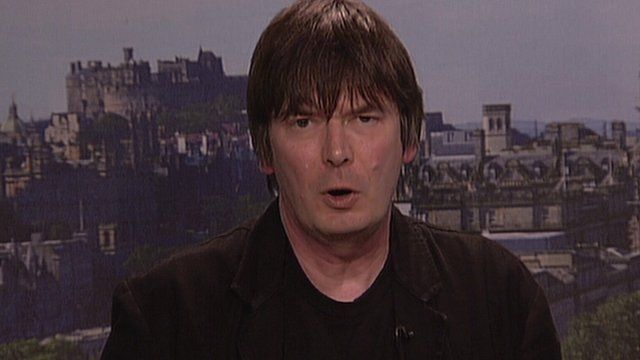 Video
Ian Rankin: 'Iain Banks had a fantastic life'
The author Ian Rankin has paid tribute to his friend Iain Banks who has died at the age of 59.
Banks, who was born in Dunfermline, Fife, revealed in April he had gall bladder cancer and was unlikely to live for more than a year. Rankin said he hoped that Banks would have had "longer than this".
He went on to say that Banks was "thrilled and heartened to find out that there was so much love for him out there", after he made the announcement about his cancer.
Rankin said Banks had "a great sense of fun" and that he "was refusing to take cancer seriously, in the same way that he refused to take life seriously".
After announcing his illness in April, Banks asked his publishers to bring forward the release date of his latest novel, The Quarry, so he could see it on the shelves.
On Sunday, it was revealed the book - to be released on 20 June - would detail the physical and emotional strain of cancer.
Go to next video: Author friend's tribute to Iain Banks