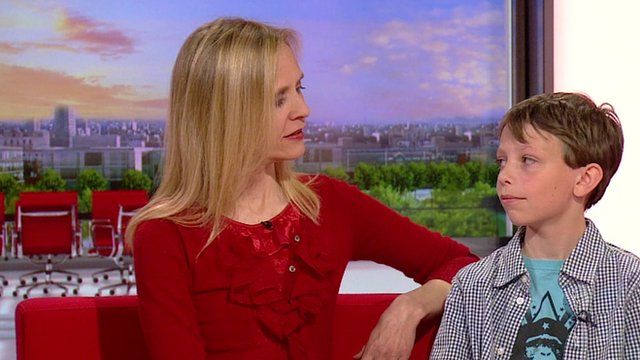 Video
Mother and son talk about life as a child genius
Most parents are proud of their children and may secretly think they're cleverer than their friends. But of course some parents actually produce a bona fide genius.
That's exactly what happened to Michelle Goodwill. Her son Hugo is only 10 years old but he's already an engineering enthusiast who's designed the aircraft he's planning to manufacture when he gets older.
They appear in a documentary about what it's like to live with a child genius and Michelle talked to BBC Breakfast about life with Alex.
Child Genius is on Channel 4 on Tuesday, 11 June at 9pm
Go to next video: 'Genius' 13-year-old with IQ of 162