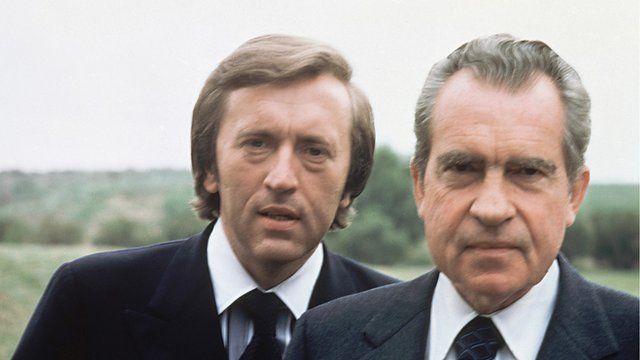 Video
Lord Birt reflects on David Frost's interview with Nixon
Sir David Frost, who died on Sunday at the age of 74, had been part of the broadcasting landscape for 50 years, from pushy student to grand old man of the interview.
But none of his conversations is more celebrated that the long interviews that he recorded with Richard Nixon in the mid-seventies, the first in which the only American president to resign spoke of the Watergate scandal and his own feelings.
The producer of them, the former BBC director general John Birt, Lord Birt, told the Today programme's James Naughtie that "David completely out argued [Richard Nixon] as a lawyer".
"It was like being at a birth... I began to worry that it was past the moment... but his team told him to fess up", he said, referring to Nixon's admission that he had let the American people down.
The interviews later became the subject of a famous play and film written by Peter Morgan.
First broadcast on BBC Radio 4's Today programme on Monday 2 September 2013.
Go to next video: 'Nixon did ask me about my shoes'