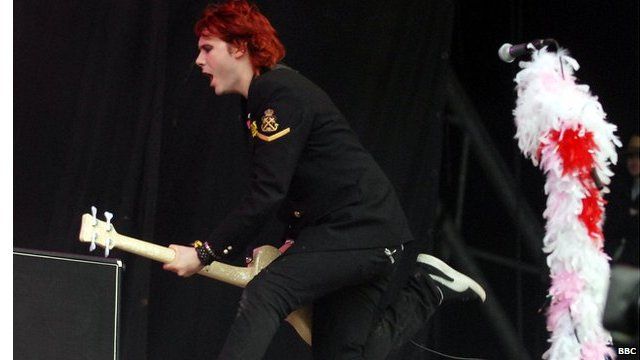 Video
Manics: EDL use of our song 'utterly self-defeating'
The Manic Street Preachers's Nicky Wire, has called the English Defence League's use of the band's anti-fascist anthem "so utterly self-defeating that it actually made me laugh."
"If You Tolerate This Your Children Will Be Next" - a song written about Welsh miners who fought against fascism in the Spanish Civil war - was used in the background for a video ahead of an EDL rally in Birmingham this July.
Talking to BBC 5 live's Richard Bacon, Wire said: " It's just pointless......One of the lines in it is 'If I can shoot rabbits, I can shoot fascists.' It's crammed with lyrics inspired by George Orwell's 'Homage to Catalonia' and 'Spanish Bombs' by The Clash."
The Welsh band, who are self-proclaimed socialists, are about to start a sell-out UK tour to promote their eleventh album 'Rewind The Film'.
Go to next video: Manic's sister's missing laws plea