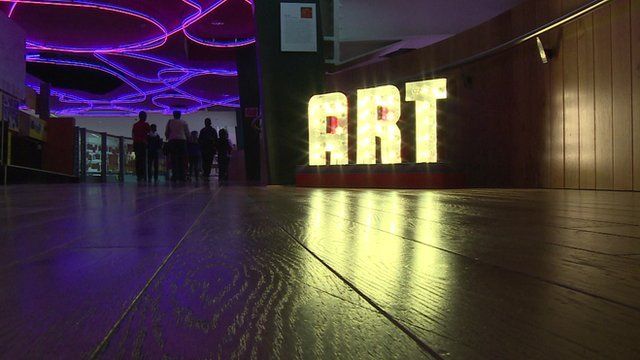 Video
Architect Alsop 'horrified' by The Public's closure
When architect Will Alsop was commissioned to design a new public art space in West Bromwich, it was intended that the building would revitalise the local community.
The gallery - called The Public - divided opinion on its opening in 2008 when it came in over its original budget, with some locals calling it a waste of money. But visitor numbers have been growing steadily since then, for theatre, music and comedy performances, as well as exhibitions.
Last month, the local council, Sandwell. said it could not continue spending £30,000 a week to subsidise the attraction and that it would have to close.
Here, Will Alsop talks to BBC News about the thinking behind the building and how he was "horrified" to hear the news of its planned closure. We also hear from the people who use it - a local artist and a former mayor turned tea dancer.
No one from Sandwell Council or from The Public or its board was available to comment.
Video journalist: Neil Bowdler