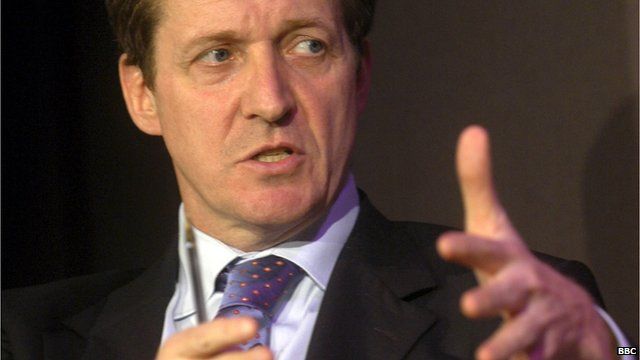 Video
Former alcoholic Campbell admits to 'odd drink since 1999'
The former director of communications at 10 Downing Street, Alastair Campbell, has admitted he drank a glass of wine while working for the then prime minister Tony Blair to 'test' himself as a recovering alcoholic.
Talking to BBC 5 live's Richard Bacon about his new novel, which charts the demise of an alcoholic woman, Mr Campbell said he was on his own in an embassy in Germany when he drank alcohol for the first time in 13 years.
"It was to test myself...It was a stupid thing to do...He (Tony Blair) didn't know," he recalled, adding that he gave up drink without going to Alcoholics Anonymous, the charity which advocates total abstinence.
"The following summer I told Fiona (Millar, his wife). And now I have an occasional drink, almost always with her... It's partly this thing about testing myself but it's also this kind of desire for normality."
Go to next video: Campbell: PM does not 'get' Twitter