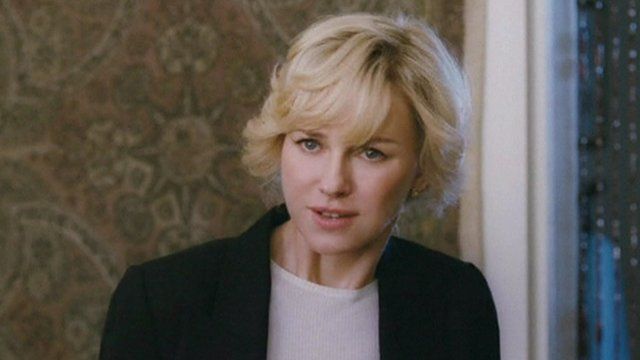 Video
Naomi Watts cuts short radio slot
Simon Mayo says he is "baffled" by Naomi Watts' decision to finish an interview about her new movie Diana ahead of time.
The presenter first suggested Watts had "walked out" of their pre-recorded interview last week.
"I think it's fair to say that Naomi sounded quite cautious and defensive through most of the interview," he said. "They wanted to do the interview with the director (Oliver Hirschbiegel) present, in case I asked any crazy questions about how Diana died.
"There was no intention and no point in asking those questions, because the film's not about that."
Publicists for the film later accused Mayo of being "unprofessional" and "factually incorrect".
"She did not walk out and Simon Mayo was not even in the same room whilst interviewing Naomi."
Mayo contends that a BBC producer was in the recording booth with Watts and witnessed the incident.
The full interview, including Watts' untimely exit, was played on Mayo and Mark Kermode's Film Review on 5 Live on Friday, 13 September.
Go to next video: Naomi Watts: 'I had my concerns'