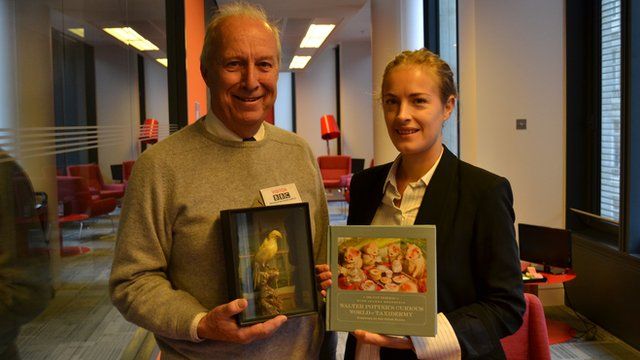 Video
Walter Potter taxidermy collection 'amused Queen Victoria'
Ten years ago the most famous collection of Victorian, taxidermy whimsy was dispersed when the collection of Walter Potter was broken up and sold.
A biography of Walter Potter, written by Dr Pat Morris, contains these works for a photographic collection.
The collection includes anthropomorphic taxidermy: rabbit schoolchildren, cigar-smoking squirrels and a kittens' tea party.
Polly Morgan, a taxidermist and sculpture, said that a lot of people "turned against taxidermy" in recent years. She said this was born of a lack of an understanding of the art and that people are now starting to embrace the skill again.
Dr Pat Morris, an expert in the history of taxidermy, told the Today programme's Evan Davis, "Queen Victoria used to look at this sort of stuff and be amused by it."
First broadcast on BBC Radio 4's Today programme on Monday 23 September 2013.