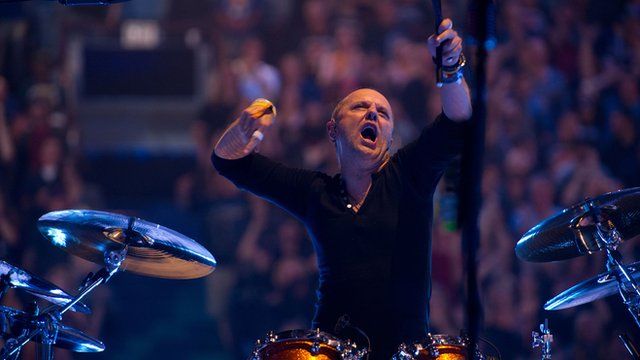 Video
Metallica film 'took 15 years'
Metallica drummer Lars Ulrich says the band's new concert film was 15 years in the making.
The 3D movie was first proposed by Imax in 1997, but "the cameras were like the size of small houses, so we had to walk away from it," Ulrich told BBC 6 Music.
Metallica Through The Never is not a typical concert movie, however - featuring a surreal subplot about a roadie sent out on a secret mission during one of the band's shows.
"We didn't want 'here's Metallica getting in and out of a limo' as the cut-away scenes", explained Ulrich.
The Danish musician also hinted the band would return to the studio to make a new album in the near future.
Lars Ulrich was speaking to BBC 6 Music's Matt Everitt. Metallica Through The Never is out in the UK on 4 October.
Go to next video: Heavy metal degree course launched