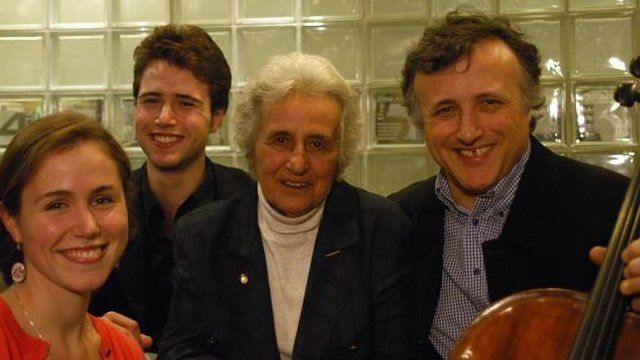 Video
How Auschwitz's band saved cellist
Anita Lasker-Wallfisch was just 18 when she was sent to Auschwitz in 1943.
Before that she had spent a year in prison after being caught by the Gestapo trying to escape to France with her sister.
Her story is documented in her book Inherit The Truth, which is now being republished.
To mark the 75th anniversary of Kristallnacht, Anita will be reading extracts from her memoir at a concert in Vienna with her son, the world renowned cellist, Raphael Wallfisch.
Before Sunday's concert Anita spoke to Front Row's John Wilson about her time in Auschwitz's band.
Hear the whole interview on Front Row at 19.15 GMT or download the programme after broadcast.
Go to next video: How Berlin remembers Kristallnacht