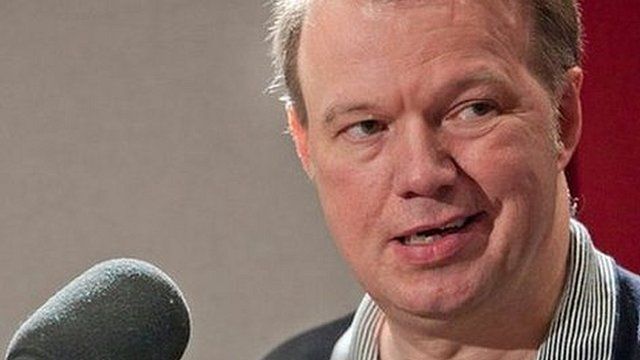 Video
Edwyn Collins on life after a stroke
Edwyn Collins first hit fame with the short-lived Glasgow band, Orange Juice, in 1979. As a solo artist he went on to achieve worldwide fame with the hit single A Girl like You from his album Gorgeous George.
But musical success is only one aspect of Edwyn's remarkable story. In 2005 he suffered two massive strokes that left him unable to walk, talk or read let alone play the guitar and sing. With the tireless help of his wife, Grace Maxwell, Edwyn has spent the last eight years recovering his powers, learning again how to write songs and to sing them.
Edwyn and Grace joined John Wilson in the BBC's Maida Vale studios to record an edition of Radio 4's Mastertapes programme. He performed songs with his band and talked about the effects of his stroke. Here he and Grace talk about the way his musical abilities have both aided and benefitted from his recovery accompanied by an acoustic version of his song Low expectations.
Mastertapes with Edwyn Collins is broadcast on Monday 2nd Dec at 11pm. The B Side is broadcast the following day at 3.30pm or you can listen again via iPlayer.
Go to next video: Sting to be hands-on musical producer