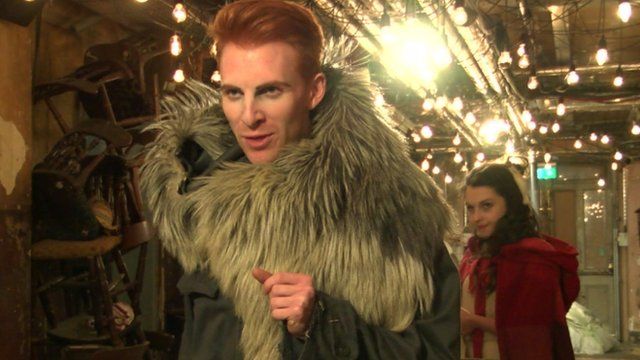 Video
Philip Pullman's Grimm Tales told in a London basement
Two years ago Philip Pullman, the author of the hugely successful His Dark Materials trilogy, pulled together a collection of his favourite Grimm Tales.
Soon afterwards producer Val Coward and director Philip Wilson decided to bring those stories to life.
It took a year and a half to find the perfect location for the retelling of the tales, underneath Shoreditch Town Hall in London.
The audience is split into two groups when they enter the building's basement and then trail the action as it is played out around the venue.
The BBC visited the set of the "immersive fairytale".
Philip Pullman: Grimm Tales For Young And Old is at the Shoreditch Town Hall from 14th March to 24th April.
Video journalist: Alex Stanger
Go to next video: Pullman play to open in Nottingham