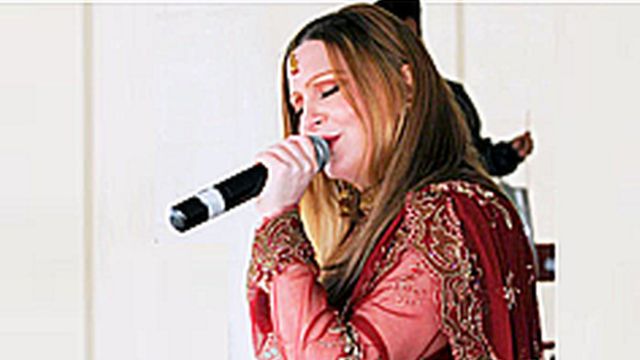 Video
US Singer hoping to make it in Pakistan
Janice Miller is a Californian born musician who sings in Urdu, Punjabi and Hindi despite not speaking a word of any of the languages.
Her love of music of the Indian sub-continent began when her musician parents moved from San Francisco to Ghana in West Africa and she started watching Bollywood films.
She later went on to do perform cover versions of Pakistani legendary singer Noor Jehan.
She has also performed alongside Bollywood stars like Akshay Kumar and Juhi Chawla.
Janice has already performed throughout the States and is now hoping to make her mark in Pakistan.
The BBC Asian Network's Shabnam Mahmood went to meet her in Lahore.