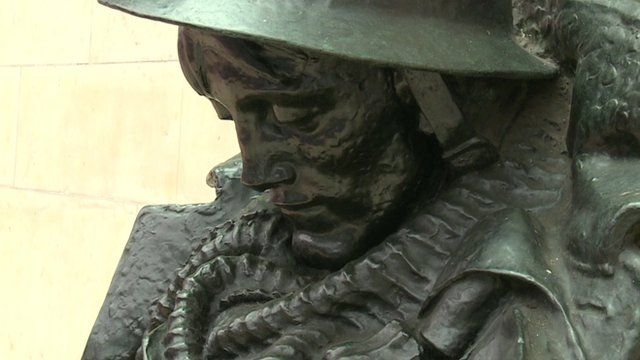 Video
World War I: Letter to an unknown soldier
A memorial built from words rather than bronze and stone is being built to commemorate the start of World War I.
People from around the world have been invited to write an imaginary letter to the statue of a soldier at London's Paddington Station.
More than 6,000 people - including Prime Minister David Cameron, Stephen Fry and Sheila Hancock - have already written their letters, which will form part of a permanent collection online, being put together for 1418 NOW - a major cultural programme taking place across the UK to mark the centenary of the war.
Former Poet Laureate Andrew Motion read his letter to the unknown soldier for BBC News.
This is part of 1418 NOW which is being produced in association with the BBC.
Go to next video: Queen honours WW1 volunteers