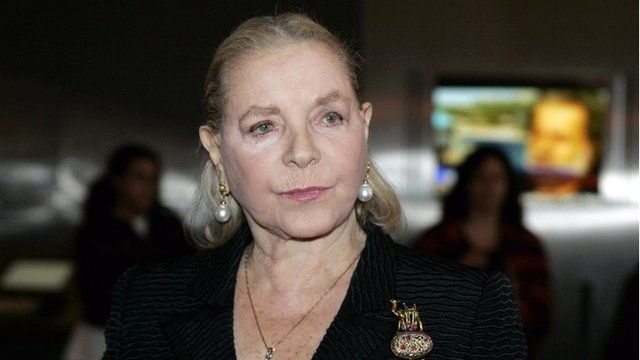 Video
Bacall 'very sharp and very funny' on 2004 film set
One of Lauren Bacall's final film roles was in the 2004 psychological thriller Birth.
The story of a woman (Nicole Kidman) who thinks she has found the reincarnated soul of her dead husband in a 10-year-old boy, the film received mixed reviews, but Bacall was praised for her role as Kidman's mother.
Director Jonathan Glazer spoke to BBC Radio 4's Front Row about working with the screen legend.
He told John Wilson she was "very funny" and "very political" away from the cameras, and that he ended up cutting large swathes of her dialogue "because she communicated so much by her silent presence".
Go to next video: Lauren Bacall: Hollywood highlights