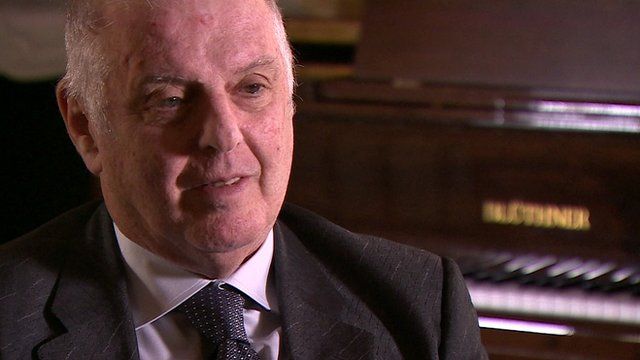 Video
Daniel Barenboim: 'No one winning Middle East conflict'
Daniel Barenboim, one of the world's leading conductors, founded the West-Eastern Divan Orchestra in 1999 - a youth orchestra made up of musicians from countries across the Middle East, which aims to promote understanding between Israelis and Palestinians.
Mr Barenboim spoke to BBC Newsnight's Kirsty Wark about how the situation in Gaza has affected his orchestra.
He told the programme: "The world looks terrible now... on the brink of a third world war, but we don't have the luxury to bathe in pessimism.
"We have to continue, and when we don't believe, we have to make believe, and eventually take the 'make' away."