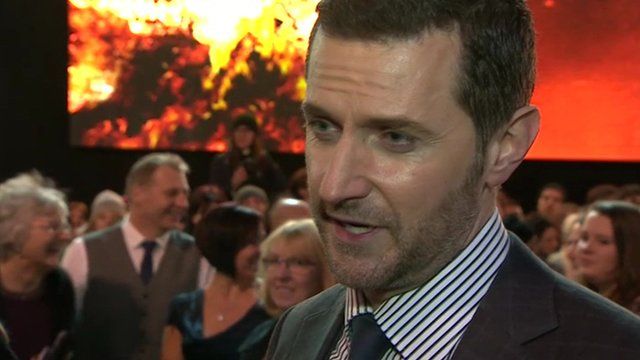 Video
Richard Armitage: Final Hobbit scene 'a big emotional moment'
Richard Armitage has said the final scene of the latest Hobbit film, which was also the last to be filmed, was a "big, emotional moment" for him.
The actor, who plays Thorin Oakenshield in the films, said his character was "on his knees at the end of the film, and so was I".
He was speaking at the premiere of the latest film The Hobbit: The Battle of the Five Armies, which he thinks will be the final time Middle Earth appears in the cinema.
Peter Jackson, who directed all of the films based on Tolkien's books, said the amount of fans at the screening was a "real boost" and gave him the impetus to work.
Go to next video: Hobbit trilogy was 'childhood again'