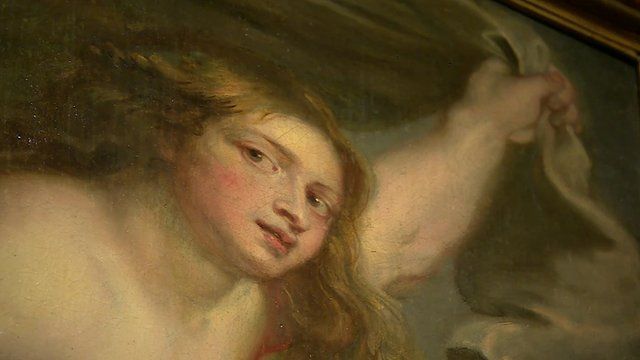 Video
Rubens Royal Academy exhibition: 'No one paints flesh like him'
A major exhibition on the most influential of Flemish painters, Peter Paul Rubens, opens at the Royal Academy in London on Saturday. His work was both prolific and sought after.
Rubens and his Legacy brings together masterpieces by Rubens and the artists who were inspired by him during and after his lifetime. It also features a special gallery curated by British artist Jenny Saville, who, like Rubens, is not afraid to portray human bodies in a very bold way.
The BBC's Arts Editor Will Gompertz talked to Artistic Director of the RA, Tim Marlow.
Go to next video: Kim Kardashian's bottom: Work of art?