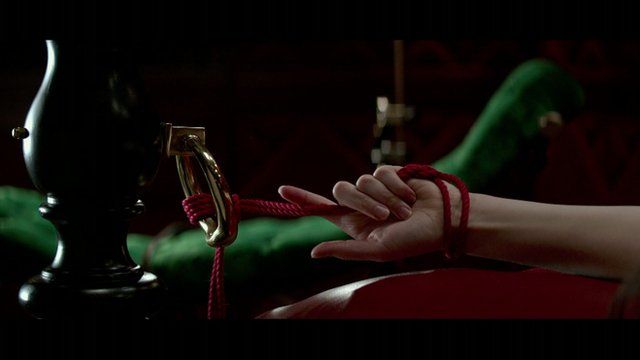 Video
Fifty Shades of Grey: Shops hope to whip up profits
The bestselling novel Fifty Shades of Grey has sold more than 100 million copies worldwide the much anticipated movie is now set for release.
But filmmakers are not the only ones set to cash in on the story.
DIY store B&Q sent a memo to staff alerting them to the potential increase in demand for rope and duck tape, while lingerie store Ann Summers says it has seen an increase in sales of particular products.
Lucas de Jong reports.
This video contains images of a mild sexual nature.
Go to next video: Fifty shades of red face: Is it a 'date' film?