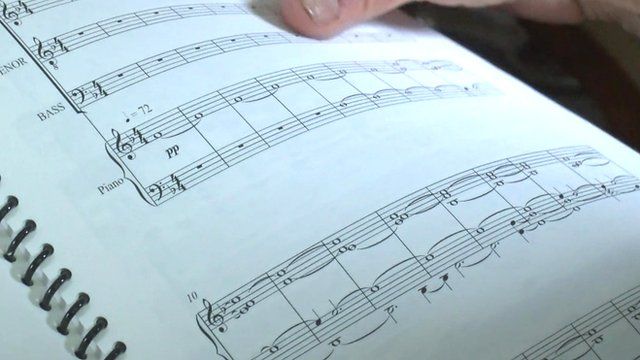 Video
Celebrating Magna Carta in music
A woman who wrote an opera libretto so controversial that it ended her career has written the words for a composition that is the centrepiece of one of the biggest Magna Carta celebrations in the UK.
Alice Goodman wrote The Death of Klinghoffer in 1991, which sparked protests across the world due to what some thought was its anti-Israeli content.
She has returned to writing text for music with a specially commissioned piece called A Letter of Rights, composed by Tarik O'Regan.
The BBC has had exclusive access to rehearsals at Salisbury Cathedral, as Ben Moore reports.
Go to next video: Magna Carta events under way in area