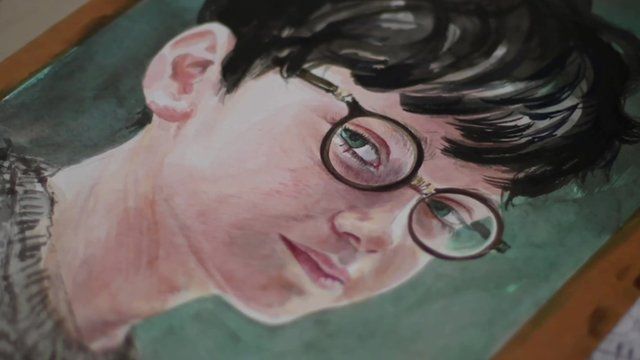 Video
Harry Potter and friends made over by artist Jim Kay
More than 450 million Harry Potter books have been sold worldwide, and the series has been translated into 78 different languages.
But now JK Rowling's tales of the boy wizard may be about to reach a new set of fans as the first fully illustrated, colour edition of Harry Potter and The Philosopher's Stone goes on sale. The rest of the seven books in the series will be published over the next few years.
Jim Kay is the creator of the art work for the new edition. BBC News went to meet him at his studio to find out about the inspiration behind his version of Harry Potter.
Video Journalist: Dan Curtis
Stills from book reproduced courtesy of Jim Kay/Bloomsbury Publishing.
Go to next video: The man who discovered Harry Potter