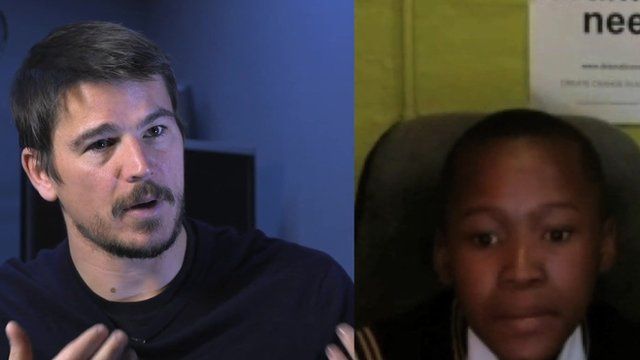 Video
Why Hollywood star Josh Hartnett Skyped an African schoolgirl
This Sunday, Josh Hartnett will be joined on a West End stage by, among others, Nicole Kidman and Benedict Cumberbatch in a play directed by Danny Boyle.
The star studded production at London's Royal Court is in aid of Dramatic Need - a charity which aims to help children growing up in rural South Africa and Rwanda.
The children have written their testimonies, which have been adapted for the stage by playwrights including Sir David Hare and Laura Wade.
The performance will simultaneously take place in the children's home village of Rammulotsi in South Africa.
Before Sunday's performance, Hartnett came into the BBC to talk to one of the three authors of his monologue, 13-year-old Mokotedi.
Video Journalist: Alex Stanger