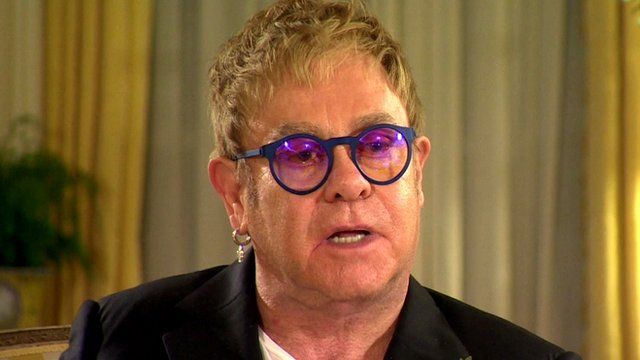 Video
Elton John: Germaine Greer's trans comments 'attention seeking'
Sir Elton John has told the BBC's Emily Maitlis that comments made by writer Germaine Greer about transgender women ''not being women'' have shown her to be ''an attention seeker''.
Speaking last month to BBC Newsnight, Ms Greer did say she would be prepared to use female pronouns when referring to someone, if that was their preference, "as a courtesy".
''We have to have sympathy for them [transgender people] - and we have to stop the barbaric treatment, especially in prisons, of people like that,'' Sir Elton said.
His Aids Foundation has announced a partnership with The United States President's Emergency Plan for Aids Relief (Pepfar) to combat stigma and the risk of HIV/Aids for LGBT people.
Go to next video: Elton John on setting up talks with Putin