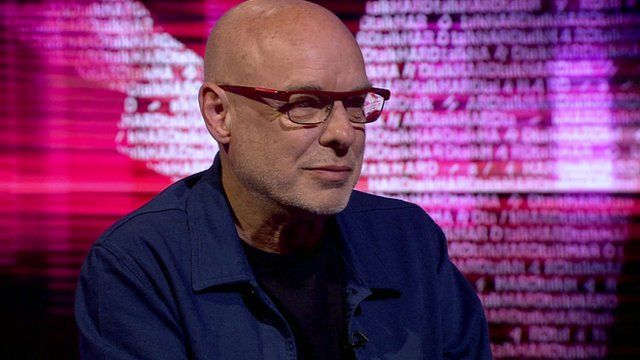 Video
Eno: I would set up sonic scenarios for David Bowie
Musician and visual artist Brian Eno has told BBC HARDtalk about working with musician David Bowie.
"David had been listening to a particular album of mine, my first ambient album actually called Discreet Music for months before that and he had said that was the only thing he could listen to for a long time," he said, explaining that this happened when Mr Bowie was getting over a "very problematic period in his life".
"I was just at the beginning of working with this idea of landscaping music and he wanted to go there, he wanted to do something like that and asked me to work with him. I would set up sonic scenarios for him and he would react to them," he added.
Watch the full interview on Wednesday 11 May 2016 on BBC World News and the BBC News Channel or catch up on BBC iPlayer (UK only).
Go to next video: McLean: Music business is a PR tool