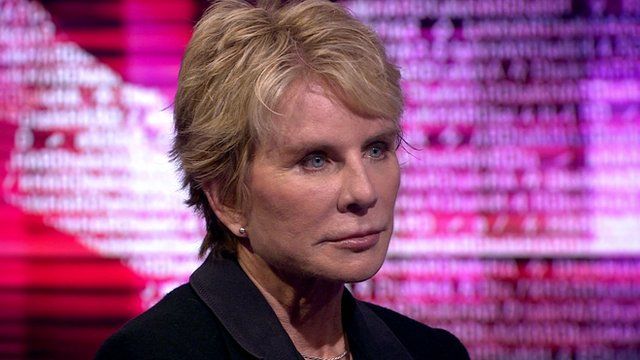 Video
Cornwell: Scarpetta book research left me traumatised
The author Patricia Cornwell, best known for her novels featuring Dr Kay Scarpetta, a chief medical examiner (pathologist), has told BBC HARDtalk how research for the books has left her with post-traumatic stress.
"When I first went to the morgue and started doing all this, you really don't know what it is going to do to you until it has already happened and then it is too late and there's no getting out of it and there is no going back," she said.
"I have images and things that are like malware. I can't get them out of my head. I've seen things that I don't show my readers, I heard things I don't ever tell my readers," she said.
Watch the interview in full on BBC World News and the BBC News Channel on Monday 31 October 2016. Watch again after broadcast on BBC iPlayer (UK only)
Go to next video: Meat Loaf: 'I've had 18 concussions'