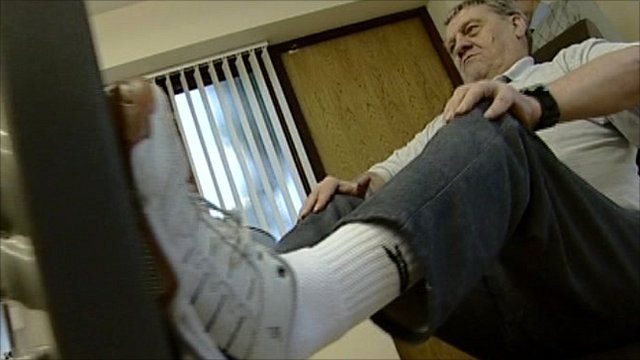 Video
Dementia gym improves wellbeing
Redholme Memory Clinic, a care home in Liverpool, has introduced a gym to help its residents' wellbeing.
The pieces of equipment in the room look like the machines you might find in your local gym, but it has all been specially modified for people with dementia, most of whom are quite elderly.
There are no great weights - just some gentle lifting and pushing, with the machines based on a hydraulic system rather like a bicycle pump.
Anne McCann, the manager at the clinic, talks to the BBC's Dominic Hughes, about how the gym equipment is helping those with dementia.
Go to next video: Training to be a dementia carer