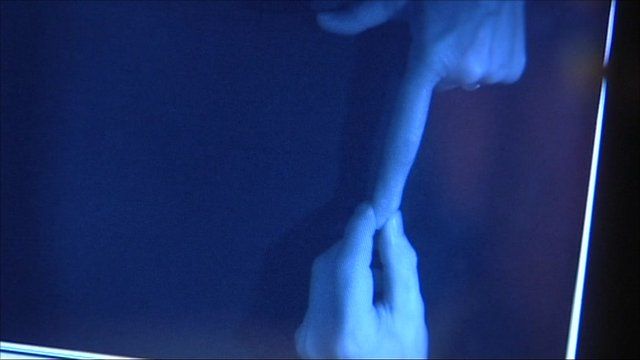 Video
Can optical illusions treat arthritic pain?
A discovery by scientists at the University of Nottingham suggests optical illusions may help those with arthritic pain. More research is planned to determine the effectiveness of this type of pain relief.
Dr Roger Newport, from the University of Nottingham, explains how the optical illusion works on arthritis sufferer Pam Tegerdine
The chance find was followed up by recruiting 20 volunteers with osteoarthritis to put Mirage to the test. The average age of the subjects was 70. They had all been clinically diagnosed with arthritic pain in their hands and fingers. Before starting the test they were asked to rate their pain from 0-20, with 0 indicating no pain and 20 representing the most unbearable pain they could imagine.
Go to next video: Starfish slime to medical product