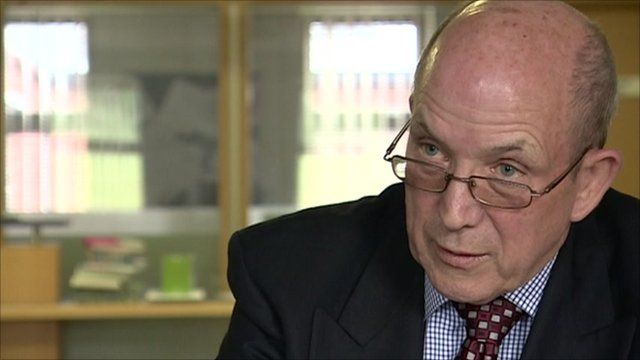 Video
Apology over failings in elderly care
The chief executive of Worcestershire Acute Hospitals has apologised after the NHS care regulator raised serious concerns over the way some hospitals in England look after elderly patients.
The Care Quality Commission said three had failed to meet legal standards for giving patients enough food and drink and treating them in a dignified way.
They were Worcestershire Acute, the Royal Free, in London, and Ipswich.
The CQC, which carried out unannounced inspections, also raised concerns about three other NHS hospitals.
The commission has published the first 12 results of 100 such inspections.
Speaking to the BBC, John Rostill said that "patients and their carers were let down" and that the report was "a real wake up call".
Go to next video: Concerns over NHS elderly care