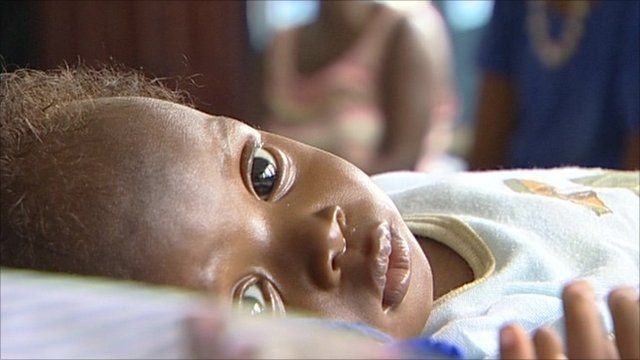 Video
How child immunisation is helping Sierra Leone
The BBC's medical correspondent, Fergus Walsh, has been to Sierra Leone to see what progress is being made in improving child health. He spoke to Mamie Nyally, whose eight month old daughter Emma, was being immunised against polio and pneumoccocal disease, the main cause of severe pneumonia.
He also met Dr Samuel Kargbo who is head of reproductive health in Sierra Leone.
David Ferriera, managing director of innovative finance at GAVI Global Alliance for Vaccine and Immunisation (GAVI), explains why he is calling upon countries to increase aid for child vaccination.
Go to next video: Call for vaccines in poorer countries