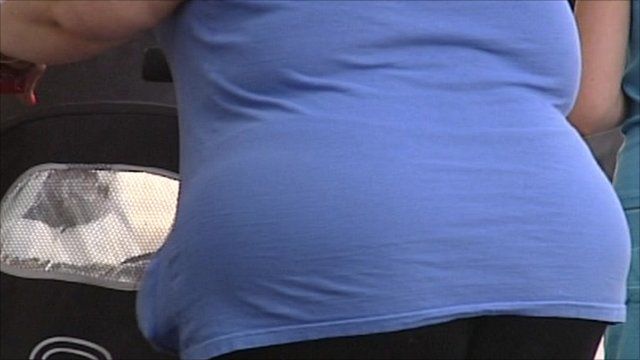 Video
'Obesity as serious as smoking'
Tougher action - including taxing junk food - is needed by all governments if the obesity crisis is going to be tackled, experts say.
The international group of researchers, who have published a series of articles in The Lancet, said no country had yet to get to grips with the problem.
They said changes in society meant it was getting harder for people to live healthy lives.
And they warned without state action health systems could become swamped.
Oxford University expert Professor Klim McPherson, who was one of the lead researchers, said: "It is about changing the environment in which people live so they can make healthier choices."
He criticised the UK government, which he said had been focusing on voluntary agreements with industry rather than legislation.
Health minister Anne Milton said: "We have no current plans to impose a 'fat tax', but we are working with food companies to reduce fat, sugar and salt and ensure healthier options are available."
She said through campaigns they are encouraging people to make simple and healthier life style changes.
Go to next video: Sizing it up: The facts behind global obesity