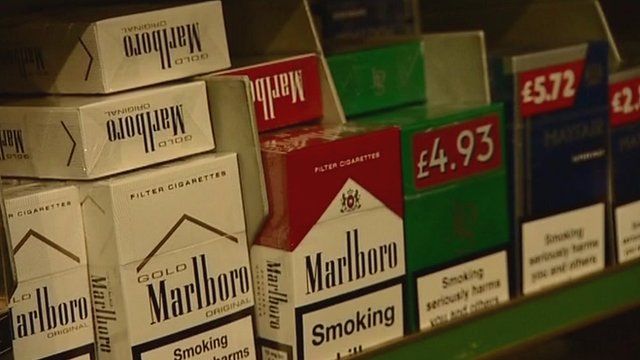 Video
Cigarette packet branding to face government consultation
The government is considering plans to strip all branding from cigarette packs sold in England in a bid to make smoking appear less attractive.
Health Secretary Andrew Lansley told The Times the government did not work with tobacco companies as it wanted them to have "no business" in the UK.
He said 5% of 11 to 15-year-olds were regular smokers and the habit led to nearly 100,000 deaths in the UK yearly.
The interview comes a week after a ban on tobacco promotion in England, meaning supermarkets must now hide cigarettes from public view.
Jane Hughes reports.
Go to next video: Crackdown on illegal cigarettes