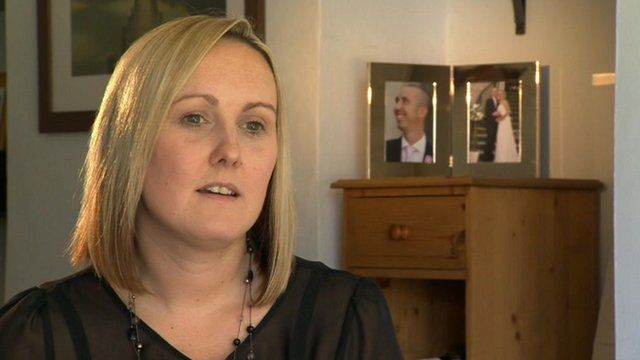 Video
Natalie Laine describes husband Mark's painful last days
Tens of thousands of patients with advanced illnesses are suffering unnecessarily because they are not being given adequate pain relief, the health watchdog NICE says.
Doctors in England and Wales have been given guidance to make more use of morphine and other strong opioids for patients for whom it is the only adequate relief source.
Natalie Laine's husband Mark died from motor neurone disease three years ago at the age of just 32.
He had been on opioids for several months.
She says he was very worried about becoming addicted as he knew he would need higher doses as his disease progressed. But, despite excellent nursing care, Mrs Laine says her husband had a terrible end.