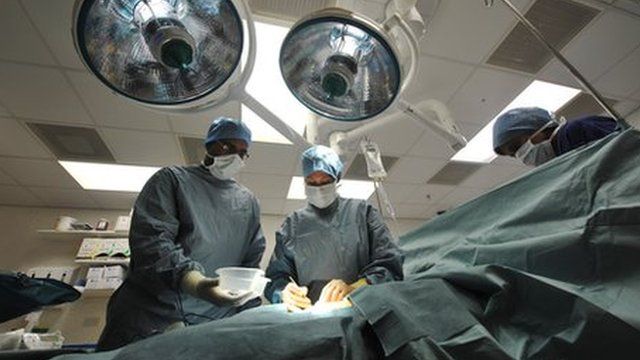 Video
NHS medical director wants surgeon league tables
The medical director of the NHS in England plans to publish individual surgeons' results within two years.
Sir Bruce Keogh believes this will force clinicians to focus on their performance and seek help when surgical practice falls below acceptable standards.
The publication of surgeon-specific data was first called for in 2001 by Prof Sir Ian Kennedy, who chaired the inquiry into the excessive number of deaths of babies undergoing heart surgery in Bristol.
The measure was not introduced, but Sir Bruce Keogh has told BBC Radio 4's The Report he believes it is now time to do so.
The BBC's South West Health Correspondent, Matthew Hill reports.
Hear more on this story on The Report on BBC Radio 4 on Thursday, 6 December 2012 at 20:00 GMT. You can listen again via the BBC Radio 4 website or The Report download.