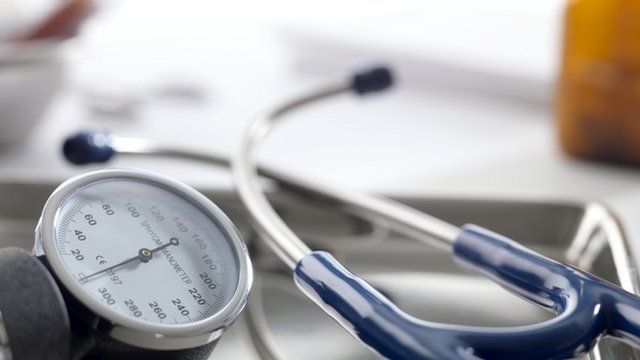 Video
Kieran Walshe: UK 'obsessed' with GP-led commissioning
The government's health service reforms in England were intended to "liberate" the NHS from political control, passing decision-making to "the consulting room and the clinic".
That meant handing responsibility for most NHS spending to Clinical Commissioning Groups or CCGS. These are already up-and-running, but they will take on their full statutory powers next week.
Every GP was required to sign-up to these groups - with a promise they would have new freedom to shape services for their patients.
Some have embraced this as a great opportunity for change but others are already disillusioned.
Speaking to the Today programme's John Humphrys, Kieran Walshe, professor of health policy and management at Manchester Business School, said "research suggests that there aren't really great benefits in GP-led commissioning."
"If you look across Europe, no-one else has this obsession with putting GPs in charge of commissioning," added Prof Walshe,
Mike Dixon, Devon GP and president of NHS clinical commissioners, explained, "the benefits [of this move] are that those doctors and nurses who are actually seeing the patients, make the decisions as to what needs to happen".
First broadcast on BBC Radio 4's Today programme on Monday 25 March 2013.