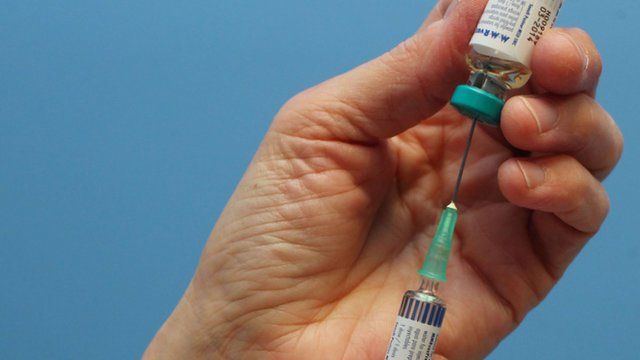 Video
GP: Measles 'spreads as rapidly as it can'
One million schoolchildren in England are to be targeted by a measles vaccination plan aimed at curbing the growing threat of outbreaks.
Health officials warn epidemics similar to the one in Swansea, which has seen nearly 900 cases, could occur anywhere.
There are fears that a generation of children have low levels of protection after the MMR scare a decade ago.
The catch-up campaign, run through GPs, schools and community groups, will focus on children aged 10 to 16.
Dr Andrew Mimnagh, a GP in Liverpool, told the Today programme's Evan Davis that the problem that some children are not vaccinated is down to the fact that parents wrongly believed that the vaccine was unsafe.
First broadcast on BBC Radio 4's Today programme on Thursday 25 April 2013.