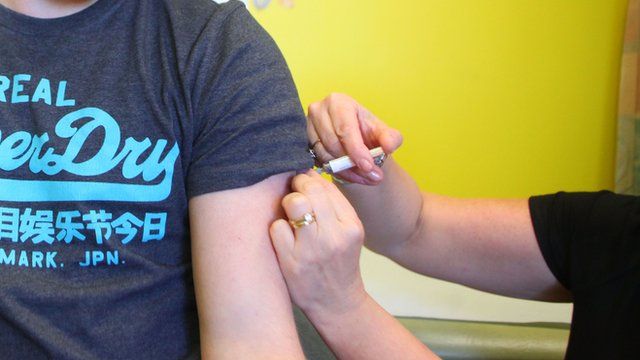 Video
Measles risk 'doesn't stop'
One million schoolchildren in England are to be targeted by a measles vaccination plan aimed at curbing the growing threat of outbreaks.
Health officials warn epidemics similar to the one in Swansea, which has seen nearly 900 cases, could occur anywhere.
There are fears that a generation of children have low levels of protection after the MMR scare a decade ago.
The catch-up campaign, run through GPs, schools and community groups, will focus on children aged 10 to 16.
Dr Mary Ramsay, head of immunisation at Public Health England, told the Today programme's Evan Davis that parents "don't realise that the risk [of catching measles] doesn't stop" once children develop into adults.
The BBC's Nick Garnett reports from Greater Manchester where he heard from mothers Kim, Rebecca and Joanne outside a primary school in Tameside.
First broadcast on BBC Radio 4's Today programme on Thursday 25 April 2013.