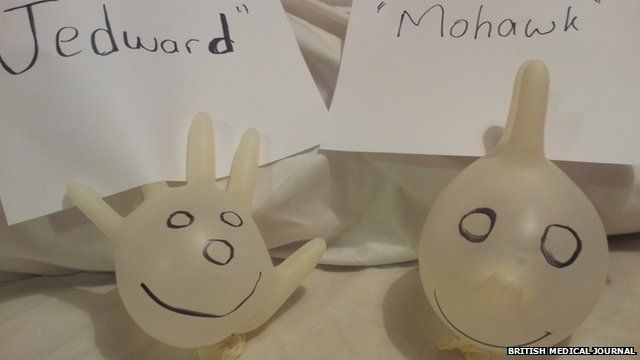 Video
'Jedward glove' helps to soothe pain
A study in the British Medical Journal suggests that a face drawn on an inflated rubber glove is a good way or distracting children from pain when they arrive in a hospital A&E.
Eoin Fogarty, specialist registrar in Pediatric Emergency Medicine in Dublin, told the Today programme: "What I've been doing for a number of years is taking a simple standard hospital glove, blowing it up and drawing a face on it, and using it to distract kids with acute pain.
"In the Jedward style, you draw the face on the palm, so the four fingers will look like their hair. The Mohawk is where you draw the face around the thumb, with the thumb representing the nose."
First broadcast on the Today programme on Tuesday 30 April.