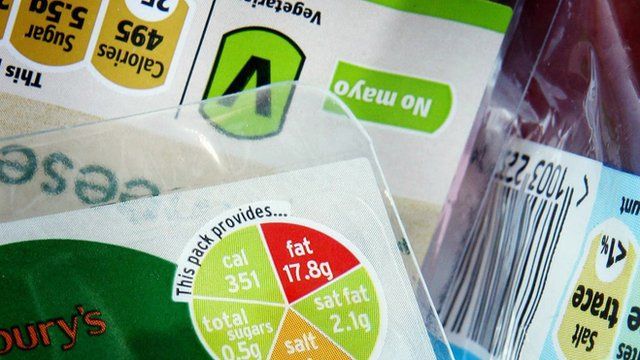 Video
Food labelling scheme 'has no teeth'
A new consistent system of front-of-pack food labelling is to be introduced in the UK, the government says.
A combination of colour coding and nutritional information will be used to show how much fat, salt and sugar and how many calories are in each product.
The announcement comes after a decade of debate about the issue and has been welcomed by consumer groups.
Cathryn Higgs, food policy manager at the Co-op, said that it was all about making sure that customers are better informed.
Professor Simon Capewell, from the department of public health at the University of Liverpool, said that "while this is an excellent first step" he added that the "scheme has no teeth" as it does not enforce the placement of the labelling on packaging.
"We need a government who are genuinely committed to public health rather than to promoting the profits of their friends in the food industry," he said.
First broadcast on BBC Radio 4's Today programme on Wednesday 19 June 2013.