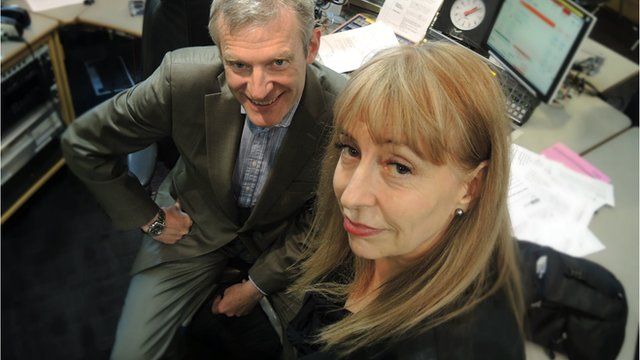 Video
Susan Greenfield: What makes us human
BBC Radio 2 is exploring the big question: What Makes Us Human? on the Jeremy Vine show.
Leading neuroscientist Susan Greenfield believes humans are intrinsically individual.
Chimps can use rudimentary tools, eat, sleep and copulate - but they don't wear jewellery or any other kind of adornments. Why? Because humans can see a metaphor - view things in terms of something else - while animals cannot.
That leads to the creation of status symbols like crowns and jewels, which are not in an animal's nature.
But that human desire for status and separating ourselves from one another can lead to excess, and means we sometimes dabble with the Seven Deadly Sins.
Take greed, which Professor Greenfield says can be a product of conspicuous wealth, or lust: some people place great store in both the quality and the quantity of lovers - another potential status symbol. And so it goes on.
Listen to Professor Greenfield in conversation with Jeremy Vine about what makes us - and her - human.
What Makes Us Human? is on The Jeremy Vine Show every week at lunchtime on BBC Radio 2.
Go to next video: Gaming can lead to 'more aggression'