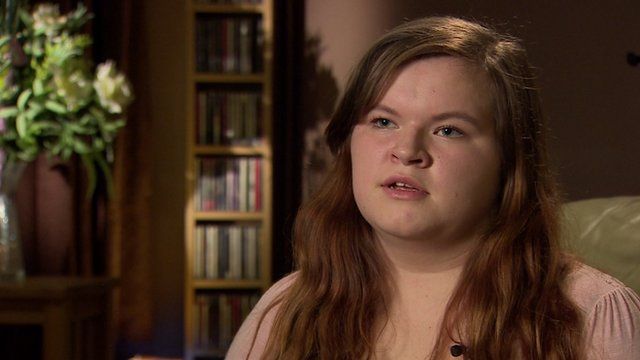 Video
Mental health patient: 'I couldn't have my dad with me'
BBC News has learned that hundreds of young people with mental health problems are being treated in adult psychiatric wards in England.
Some are also being sent to units nearly 300 miles from their homes to get hospital treatment.
Freedom of Information requests have revealed that the numbers of people under the age of 18 being treated in adult units is up 35% compared to last year.
At the age of 14 Nicola Mattocks from Croydon spent time in mental health units in Surrey and Kent, up to 30 miles away, because of a lack of beds in a young persons' mental health unit five minutes away from where she lives.
Now 16, Nicola told BBC News about her experience.
Go to next video: Students tackle mental health stigma