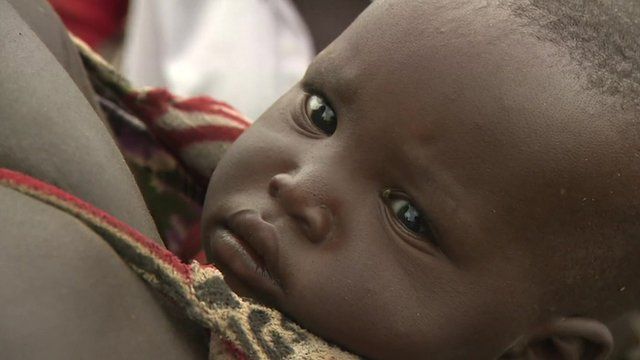 Video
South Sudan: 'One of the most dangerous places to give birth'
Hundreds of thousands of people have fled their homes due to continuing violence in South Sudan.
Many are in need of urgent health care, with pregnant women at great risk.
South Sudan is one of the most dangerous nations on earth to give birth, according to a report from the charity Save the Children.
Around the world every year, one million babies die within the first 24 hours of life, and in South Sudan around 5,000 babies die within hours of birth - one of the worst rates in the world.
The BBC's George Alagiah has been to investigate the challenges facing mothers and health care workers.
Go to next video: 'Indiscriminate killing' in S Sudan