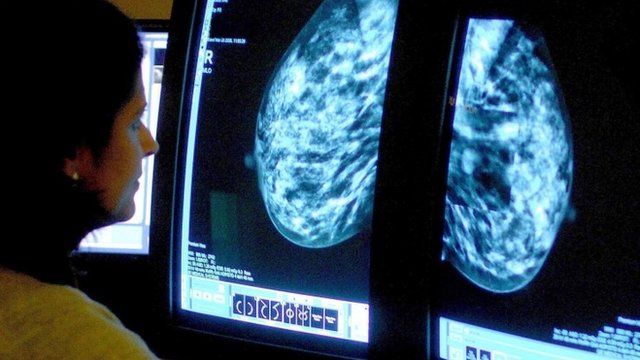 Video
Breast cancer: NHS funds 'must be distributed fairly' - NICE
Campaigners are urging pharmaceutical giant Roche to lower the cost of a pioneering new breast cancer treatment, as the NHS drugs watchdog is set to reject its use on cost grounds.
NICE, which sets guidelines for England and Wales, says the £90,000 cost of trastuzumab emtansine is unjustifiable.
Speaking to the BBC, NICE chief executive Sir Andrew Dillon said that NHS resources needed to be "distributed as fairly as possible" but that he hoped Roche would consider a scheme to reduce the acquisition cost to the NHS.
"It would be good if they could consider that because this is an important development. This is a drug that it would be good to recommend for routine use in NHS," he added.
Go to next video: Breast cancer drug price cut call